We Provide a Better Life for Surrendered Chihuahuas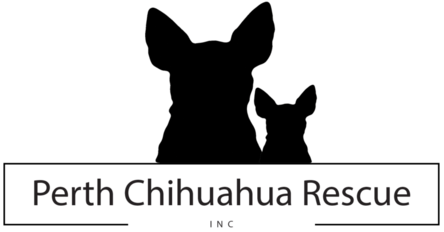 Perth Chihuahua Rescue Inc. is run by volunteers, and with the support and donations from very generous members of the public. Your donations go directly towards our vet bills and costs related to rescuing, rehabilitating and re-homing predominantly Chihuahuas and Chihuahua cross breeds in WA. We are forever grateful for everyone that has shared our posts, interacted with us at events and on social media, fostered or adopted, volunteered and donated goods, money and amazing food for our fundraisers!
NOTE: We currently only offer adoptions in the Perth Metro area.
Get in Touch With Perth Chihuahua Rescue!
To help us continue the work we do
You can donate to us via our bank account, or instantly online:
Perth Chihuahua Rescue Inc
BSB: 306 070
Account Number: 0699311
Or
Reference: Please leave your Facebook name as your reference. We'd love to know who has donated some much needed funds!
All donations over $2 AUD are tax deductible, you can get in touch with us and request a receipt!